Fencing Master
Mateusz Berkowicz. Maître d'Armes AAI
He had created and developed Fencing Arts method. He has variety of professional credentials: Maitre D'Armes for sport, historical and theatrical fencing (AAI), vicemajster of sabre in historical fighting school Magisterium, personal trainer, bodybuilding coach, philosophy bachelor.

He was trained by world best-known fencing masters like Peter Koza, Mike Bunke, Michael Olivier, Zbigniew Czajkowski. His main interests are history of fencing, and its meaning for sport's philosophy.

He runs fencing school, gives lectures and workshop. He works for film and theatre creating professional sword figth choreography and providing consultations for weapons and costumes.
He was the first fencing master in the world to receive "historical fencing" specialization from International Academy of Arms.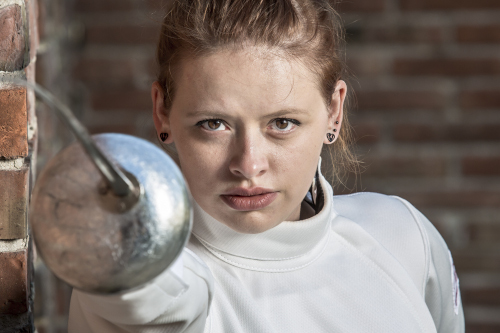 Ewa Michałowicz.
Actress, culture animator, youth theater's director.


Contact Us
E-mail
info@fencingarts.pl
Telephone
+48 791 020 565